Police end search for missing plane carrying Emiliano Sala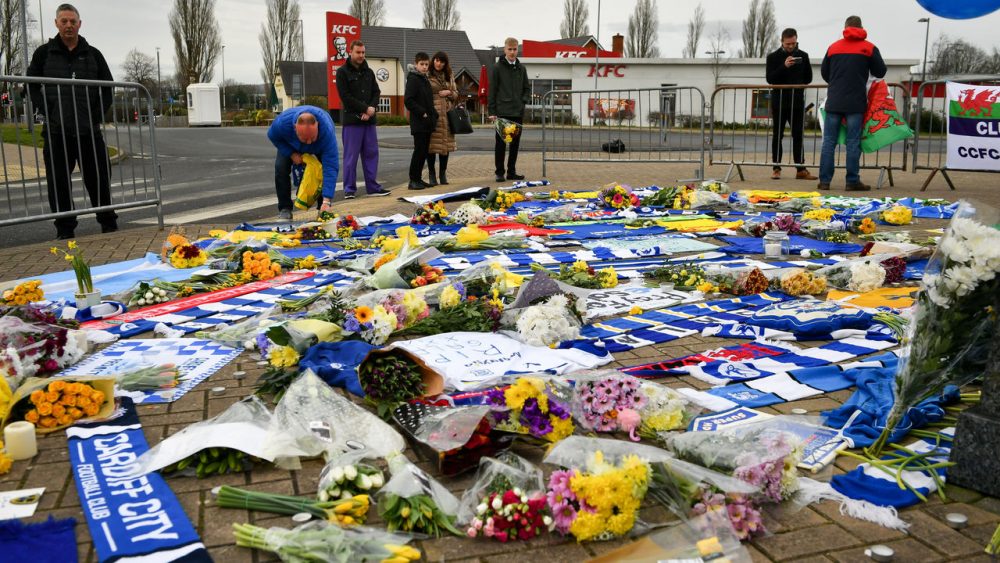 Guernsey Police announced Thursday they've "taken the difficult decision to end the search" for the missing plane that was carrying Cardiff striker Emiliano Sala, adding that the chances of survival are now "extremely remote."
Sala, who'd recently signed with Premier League side Cardiff for a club-record fee from Ligue 1 club Nantes, was returning to Wales after saying goodbye to his former teammates in France. However, his flight suddenly vanished from radar near the Channel Island of Alderney shortly after his pilot made a request to descend with Jersey air traffic control.
Cardiff chairman Mehmat Dalman said Wednesday his club had offered Sala a commercial flight to Wales, but that the Argentine declined and opted to make his own travel arrangements.
Following the news of Sala's disappearance, Nantes fans took to the streets to pay tribute to their former forward.
Bluebirds supporters also honored the club's recently signed striker, laying flowers and leaving messages of support outside Cardiff City Stadium.
Prior to signing with Cardiff, Sala was in the midst of a career year at Nantes, where he'd played since 2015. After tallying 12 goals in each of the last two seasons, he equaled that mark after just 16 Ligue 1 contests this term, paving the way for his reported €17-million move.