Real Madrid omits cross from logo in Middle Eastern clothing deal
Products bearing Real Madrid's iconic crest will be missing a small, but significant, detail in parts of the world, as the club's commercial partner, Marka, will sell goods without the cross on the crown that adorns the top of the badge.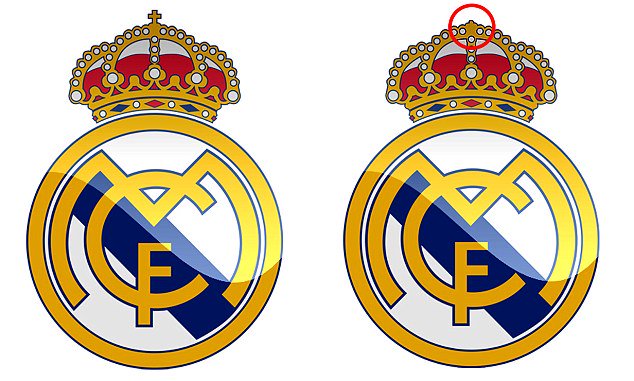 (Courtesy: @ArabianBusiness)
The United Arab Emirates-based retailing group was granted exclusive rights to "manufacture, distribute, and sell Real Madrid products" in the UAE, Saudi Arabia, Qatar, Kuwait, Bahrain, and Oman, a deal worth a reported €50 million over five years, according to El Mundo.
Vice chairman Khaled al-Mheiri explained the revision was the result of cultural sensitivities.
"We have to be sensitive towards other parts of the gulf that are quite sensitive to products that hold the cross," Al-Mheiri told Reuters.
It's not the first time Real Madrid has shed the small Christian symbol in its logo; in 2014, the club removed the cross to sell credit cards with the revised badge in a deal with the National Bank of Abu Dhabi.
The cross has sat atop Real Madrid's crest since first being introduced in 1921 after King Alfonso XIII, of Roman Catholic faith, granted the club the title of "Real," meaning "Royal." It was absent between 1931-1941, but returned with the revised modern badge and has been a mainstay since.
Marka will begin selling products sans cross – including shirts and swim wear, but not official replica jerseys – starting in March.